Enjoy a premium bottle of wine setup in your Villa waiting for you at check-in. This includes a personalized card in your own words.
Andalusian Court Brute Champagne $50.00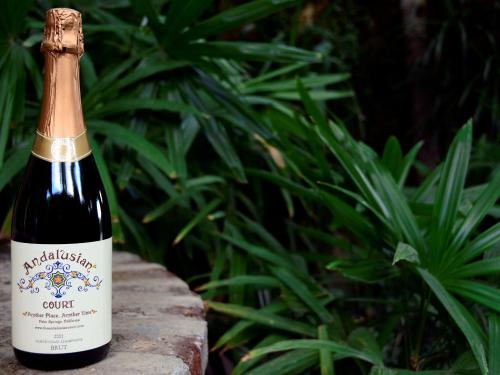 Crafted in the labor-intensive Méthode Champagneoise, practiced in the Champagne region of France, this very special cuvée is 65% Chardonnay, for freshness and elegance, and 35% Pinot Noir for added depth, complexity and body. Following bottle fermentation the wine was aged in the same bottle on the yeast lees for nineteen months, gradually developing the classic creamy texture and brioche-like character. Shimmering with a stream of tiny bubbles, it opens with lively aromas of citrus, green apple, fresh pear and freshly-baked bread. Creamy and elegant on the palate, it's infused with fresh apple and citrus blossom then deepens into ripe peach, raspberry, yeasty notes and subtle minerality. The lingering finish is lemony, polished and fresh.
Scott Family Estate Chardonnay $25.00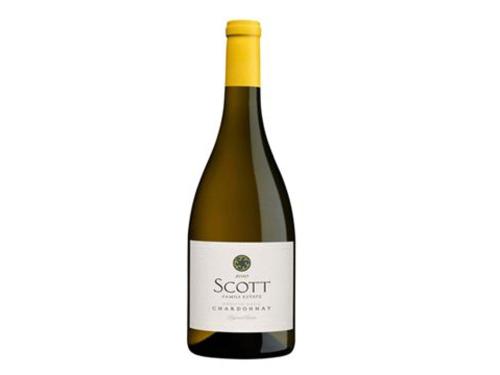 This wine is very complexed. Fig and tropical fruit upfront with a full vanilla finish. Oily legs drippling on the rim of the glass.... this wine coats your mouth and lingers on your tongue. NICE!
Bottled served chilled in an iced silver bucket.
Joel Gott Cabernet Sauvignon $30.00
The Joel Gott Cabernet Sauvignon has aromas of blackberry and cherry with hints of vanilla and spice. The wine opens with dark, concentrated fruit flavors, followed by firm tannins on the midpalate, and a long finish.
*Please note that if winery runs out of selected bottle, it will be replaced with similar choice of equal or greater quality and value.*